03-26-2014, 01:30 PM (This post was last modified: 05-12-2015, 04:10 PM by 2000zx3sct.)
Hello everyone ! , just decided that I will be posting up the progress of my svt wagon build thread. My ultimate goal of this thread is to post pictures of the progress and to pick everyone's brains on here if I come into any issues. After seeing a couple of SVT wagons on here and on Focus fanatics I immediately fell in love and have always wanted to build one. Well the time came when I was doing my normal search on kijiji and found a sonic blue svt for $1500 Obo . After talking to the owner he basically told me to throw him a reasonable price because he needed the space for his new Volkswagen . I offered him $800 and he immediately accepted , Im kind of kicking myself because I believe I could have lowballed even more but im happy with my purchase. Here are some pictures of when I first brought it home.
[img]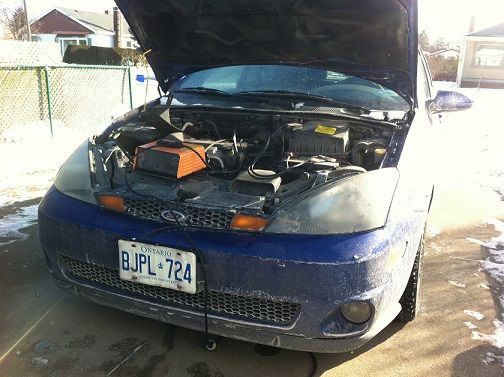 [/img]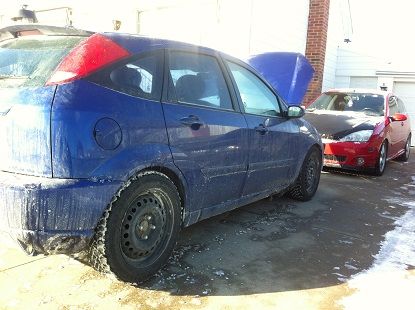 At first I was on the fence about what I was going to do with the car , I was going to keep it and use it as a beater for winter but upon further investigation of insurance cost and the amount of rust and rot in the rockers I decided to find a donor wagon . Believe it or not the Focus Svt is almost 300 more a month to drive than a regular focus for me.
[img]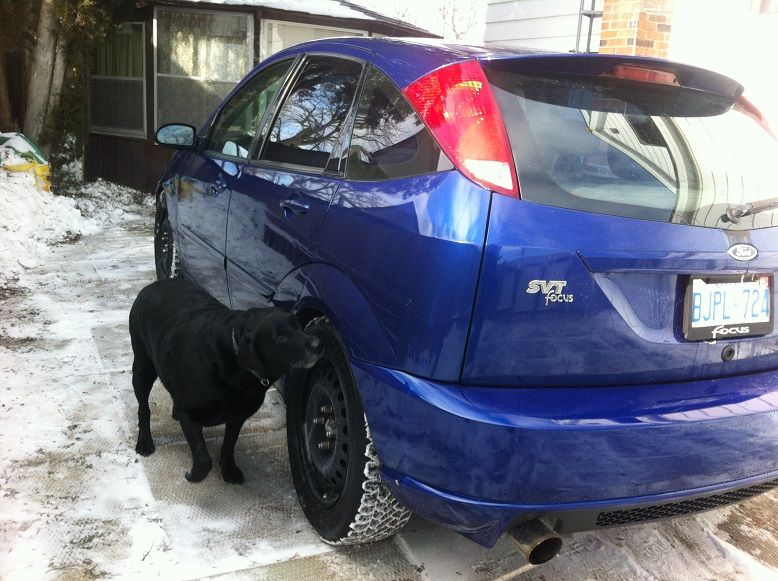 [/img]
The next day I looked on kijiji and found a wagon with a blown split port engine for $300 firm , went to look at it and it was pretty much mint looking . Ended up offering the guy $280 and brought it home the same day.
[img]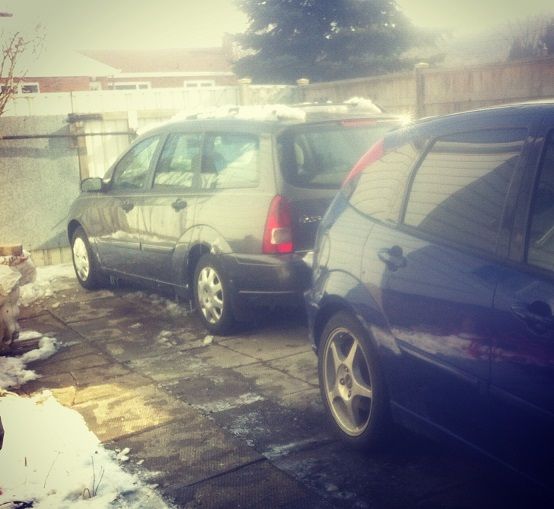 [/img]
I have the car about 50 percent stripped down and all im waiting for is some nice weather to start the transfer process of the engine and interior. Im planning on keeping it stockish (lol) on the outside and basically use it as my daily driver. Im planning on slamming it , gonna look into some coilovers , but unsure if they offer them for wagons or not. Im also have a set of euro spec hella dual projectors to go on it , a nice MBRP Exhaust that I got from drunkinmonkey (sean) along with all the svt goodies so it should be a fun build . Ill keep posting updated pictures as I go on. I hope to have the whole car done by early May but we will see how that goes Lol.
Here is some pictured of what the svt looks like today. Also I will add anything that I may have for sale. The front and rear bumpers are already sold.
[img]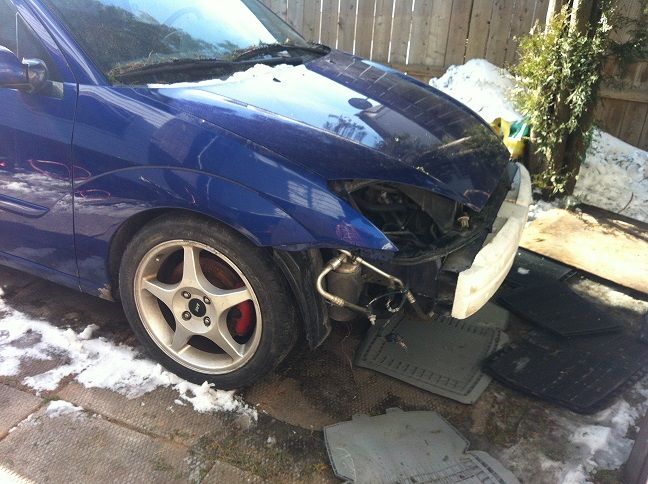 [/img]
[img]=http://s1055.photobucket.com/user/Focused_Zx3/media/IMG_27371_zps587aff4d.jpg.html]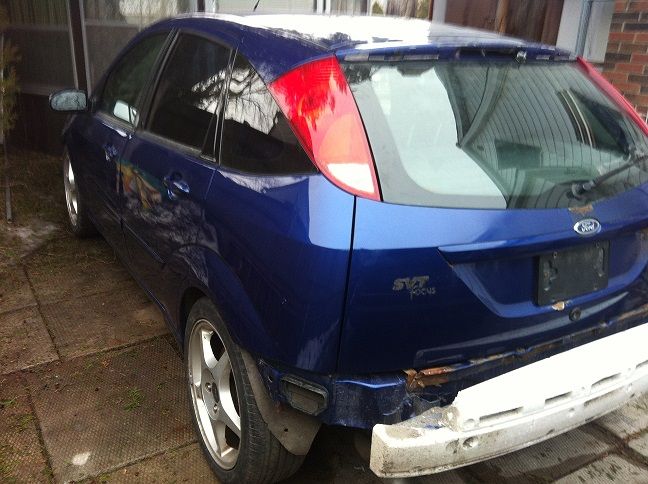 [/URL][/img]
2002 SVT Focus
Procharger @ 10psi , Clutch Masters Stage 3 Clutch,Stainless Borla Exhaust, Ebc dimpled + slotted rotors and brakes ,Russel Stainless brake lines , Koni adjustable shocks ,Eibach Sportline Springs , CFM short throw shifter , Euro Grill , CFM 65mm tb , Mach Headlights , MSD Coil ,SCT Dyno tune @ steeda , Volant Intake .  
-2003 SVT Wagon - Euro Conversion , currently retired
Svt side skirts , st170 front bumper , mach headlights , spax rear adj shocks , focus sport rear springs , volant CAI , Roof rack delete , Street edition Spoiler , MBRP exhaust , Eibach front swaybar , shorty shifter and lots more to come!                             .
2011 SES - daily driver will be modded soon .